---

---
Black Friday
Friday, November 24, 2023
Countdown to
Black Friday 2024

---
Cyber Monday
Monday, November 27, 2023
Countdown to
Cyber Monday 2024

---
---
---
---
---
---
---
---
---
---
---
---
---
---
---
---
---
---
---
---
---
---
---
---
---
---
Pumpkins Freebies contains
affiliate links, and we may be
compensated if you make a
purchase after clicking on one
of our links or advertisements.
Thank You for Shopping Here.
---


---
🎃 Pumpkins Website Freebies
🎃 Pumpkins Toll-Free Freebies
🎃 Search Our Entire Site
💲💲 Black Friday - Friday, November 24, 2023

Countdown to Black Friday 2024


💲💲 Cyber Monday - Monday, November 27, 2023

Countdown to Cyber Monday 2024


🎃 Free Offers for Black Friday and Cyber Monday
What does 'Black Friday' mean?
What does 'Cyber Monday' mean?
Rakuten - Free Signup - Get 15% Back on Cyber Monday - Plus Extra 10%

Kohl's - Free Winning Game Card ( first 200 at Opening on November 24 )

JC Penney - Free Mystery Value Coupons ( starts 5am on November 24 )



🎃 Black Friday Sales
Now at Your Favorite Stores Below

---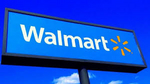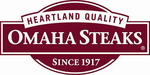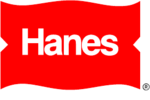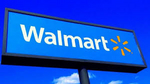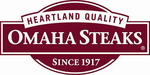 🎃 Free Holiday Shipping Offers

Mailing and Shipping Deadlines for UPS | FedEx | USPS

Free ZIP CODE Lookup from the USPS
USPS - Free REAL Address for Kids to Mail a Letter to Santa Claus

USPS - Free Global Express Guaranteed ( GXG ) Tyvek Envelope

USPS - Free Global Express Guaranteed ( GXG ) Mailing Label

USPS - Free Global Express Guaranteed ( GXG ) Legal Envelope

USPS - Free Flat Rate Information - 1-3 Business Days and Pricing

USPS - Free Priority Mail Shipping Boxes, Assortments & Envelopes

USPS - Free Priority Mail Address Labels ( Pack of 10 - 5-3/4" x 4-1/2" )

USPS - Free Small Customs Declaration Pouches and Form Envelopes

USPS - Free "Caution Heavy - 35 lbs and Over" Stickers ( Roll of 500 )

USPS - Free "Flavor of Home" Publicity Kit with Large Flat Rate Box

USPS - Free Cremated Remains Shipping Kit - Box, Tape, Padding

USPS - Free Cremated Remains Shipping Labels - 100 4"x6" Labels

USPS - Free "Military Care Kit" for Troops - Call 800-610-8734 to Order


Advertisements